Cosmetic Dentistry in North Syracuse, NY
From your first day on the job to that big date, there are so many moments in which having a healthy, attractive smile can make all the difference. This is one reason so many people turn to the team at Gregory B. Sweeney, DDS here in North Syracuse, NY, for cosmetic dentistry. You may not be born with the perfect smile, but you can create the perfect smile with the right team of experts who listen to your needs and smile goals.
Dental Veneers
These ultra-thin shells made from porcelain or ceramic can easily hide a variety of imperfections while helping you achieve the ideal smile. We bond these tooth-colored shells to the front of your teeth, which means that they now become the outer surface of your smile. Veneers are custom-made to fit each tooth and can be used to correct,
Misshapen or oddly shaped teeth
Short, stubby teeth
Gapped or crowded teeth
Chipped or cracked teeth
Severely discolored teeth
They can alter the size, length, color, and alignment of your smile.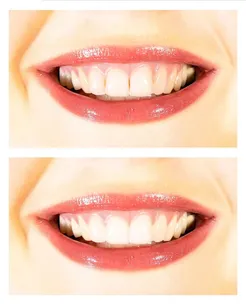 Teeth Whitening
Ever wanted to get your smile multiple shades whiter? Dealing with a yellow smile that you want to get whiter fast? If so, our teeth whitening system helps to remove these stains easily and often in just a single one-hour whitening session. If you want to get a visibly whiter smile before a special occasion, our powerful whitening system will provide you with amazing and quick results.
Dental Bonding
Sometimes even minor discolorations, chips, and other imperfections can keep you from the smile you want, especially if these imperfections impact teeth that are visible when you smile. If this is the case, dental bonding could help. By applying a tooth-colored resin to these areas of the tooth we can easily hide minor flaws while also improving the overall shape and size of a tooth.
Nothing feels better than having a smile you feel confident in. If you are interested in getting cosmetic dentistry from our North Syracuse, NY, dental team, call Gregory B. Sweeney, DDS to schedule a consultation.
If You Are Interested In Transforming Your Smile With Cosmetic Dentistry? Call Gregory B. Sweeney, DDS In North Syracuse, NY
At (315) 458-3775 Today!